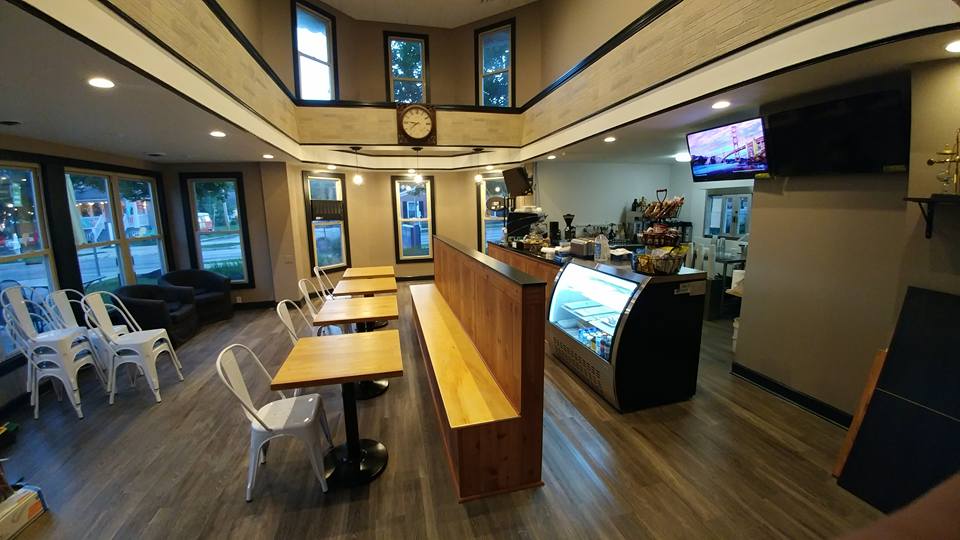 Wholesale Account On Site Training
The coffee culture is growing rapidly in Columbus and Ohio. While that is surely good news for those of us who work in the specialty coffee business, there is a special challenge we face. Retail customers increasingly demand not only expertly sourced and roasted coffee, but professional barista staff who have the knowledge, skills and passion to deliver a quality cup. These qualified barista staff are especially important to new shops or coffeehouses that are attempting to upgrade their specialty coffee image and offerings.
How can we help?
WHOLESALE ACCOUNT IN-STORE TRAINING:  

We can send our trainer to your location for on-site training. There are some advantages and some limitations for on-site training that are important considerations:
Advantages of Account In-Store Training:

We can customize the specific training to your staff, your needs and priorities and your equipment.
Your staff do not incur expenses for travel time and costs to our Short North Training Center…but there are travel time/mileage expenses billed for the trainer to travel to your location.
 New or prospective customers can earn One Line Coffee Purchase Credits for training time costs if the training occurs within six months before or after opening or the introduction of One Line Coffee products to your location. (Credits are not available for trainer travel time expenses.)
You choose the day and time and the number of participants.
Areas of in-store training requested by our accounts typically include the following:

Espresso Preparation & Milk Steaming (4-6 Hours)
Drink Definitions and Construction (1-2 Hours)
Latte Art (1-2 Hours)
Serving Drinks and Serving People: Bar Flow (2-4 Hours)
Disadvantages of Account In-Store Training:

The development of barista skills and knowledge is usually enhanced when training is offered over a period of time rather than in one session.
Training at our Short North location offers networking opportunities with other class participants and with our store baristas.
Training at the Short North Training center affords an ideal training experience free from distractions and interruptions.
The structure of our programs and course materials can provide a more complete and comprehensive training experience for the professional barista. This is especially important for individuals who endeavor to become lead "trainers" for their store.
If in-store training is provided simultaneously for too many participants or if the store is open for business during the training, the actual training experience can be greatly diminished.
IF YOU ARE INTERESTED IN DISCUSSING OR SCHEDULING IN-STORE TRAINING, PLEASE CALL OR EMAIL  Eric Thomas, our Director of Training. He can be reached at 614-289-2939 or email him at eric@onelinecoffee.com