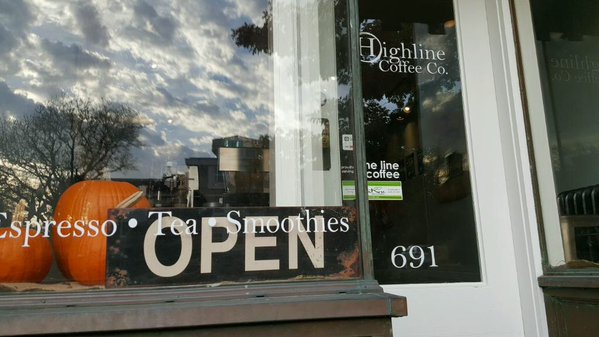 Highline Coffee Company (Worthington, OH)
address:
693 High St.
Worthington, OH 43085
(614) 992-2899
www.facebook.com/travelingbeancoffee/
hours of operation:
Monday thru Saturday: 7 am – 6 pm
Sunday: 8 am – 6 pm
Highline Coffee Co. was born from a pure passion for coffee and the desire to share that
passion with the community. Stop in and you'll find the best espresso drinks, fresh-brewed
coffee, hot chocolate, smoothies and tea. Be sure to try one of the many fresh-baked treats from
The Flaky Baker with your favorite drink. The clean, cozy space offers a variety of seating
options, from tall stools to comfy armchairs, plus outdoor seating and WiFi. Enjoy the work of a
different local artist each month in the Highline Coffee Art Space while sipping your latte and
looking out onto the Village Green. Whether you're on your way to work, shopping in the
neighborhood, gathering with friends/colleagues or just needing a little pick-me-up, we're here
for you!