×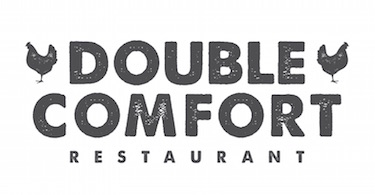 Double Comfort Restaurant (Columbus, OH)
address:
505 north high street
columbus, ohio 43215
614-745-2183
www.doublecomfortreastaurant.com
hours of operation:
tuesday-thursday: 11 am to 10 pm
friday: 11 am to 11 pm
saturday: 9 am to Midnight
sunday: 9 am to 3 pm
Famous local fried chicken restaurant (only Amish cage free, antibiotic free chicken), with a scratch artisan menu using local, whole ingredients. They serve their contemporary Southern cuisine with a twist… for every meal you buy at their restaurant, they donate money for a meal at a food pantry to help feed those in need! Try their fried chicken, a guest favorite, or come in for brunch and get chicken and waffles with a Mimosa!
The restaurant is a favorite for locals and visitors alike and proudly partners with several other Columbus and Ohio businesses including One Line Coffee.
Double Comfort is a social enterprise. Whether you come in for lunch, dinner or the weekend brunch, it's a meal you can feel good about since Double Comfort will give proceeds to designated local food pantries to help feed those in need. The popular Short North retaurant partners with non-profit food pantries, through a grant process, to select the pantry where their revenues might be the most effective. They measure the human impact of the pantry, looking at what each food pantry does to end the cycle of poverty, and how each partner works to give folks a hand up.
This season Double Comfort is proudly supporting the Clintonville Resource Center's Choice Food Pantry.